😌 Convenience
You will never have to waste time driving to the hardware store again. Our filters are delivered to your doorstep right when you need them.
Start Subscription ➡️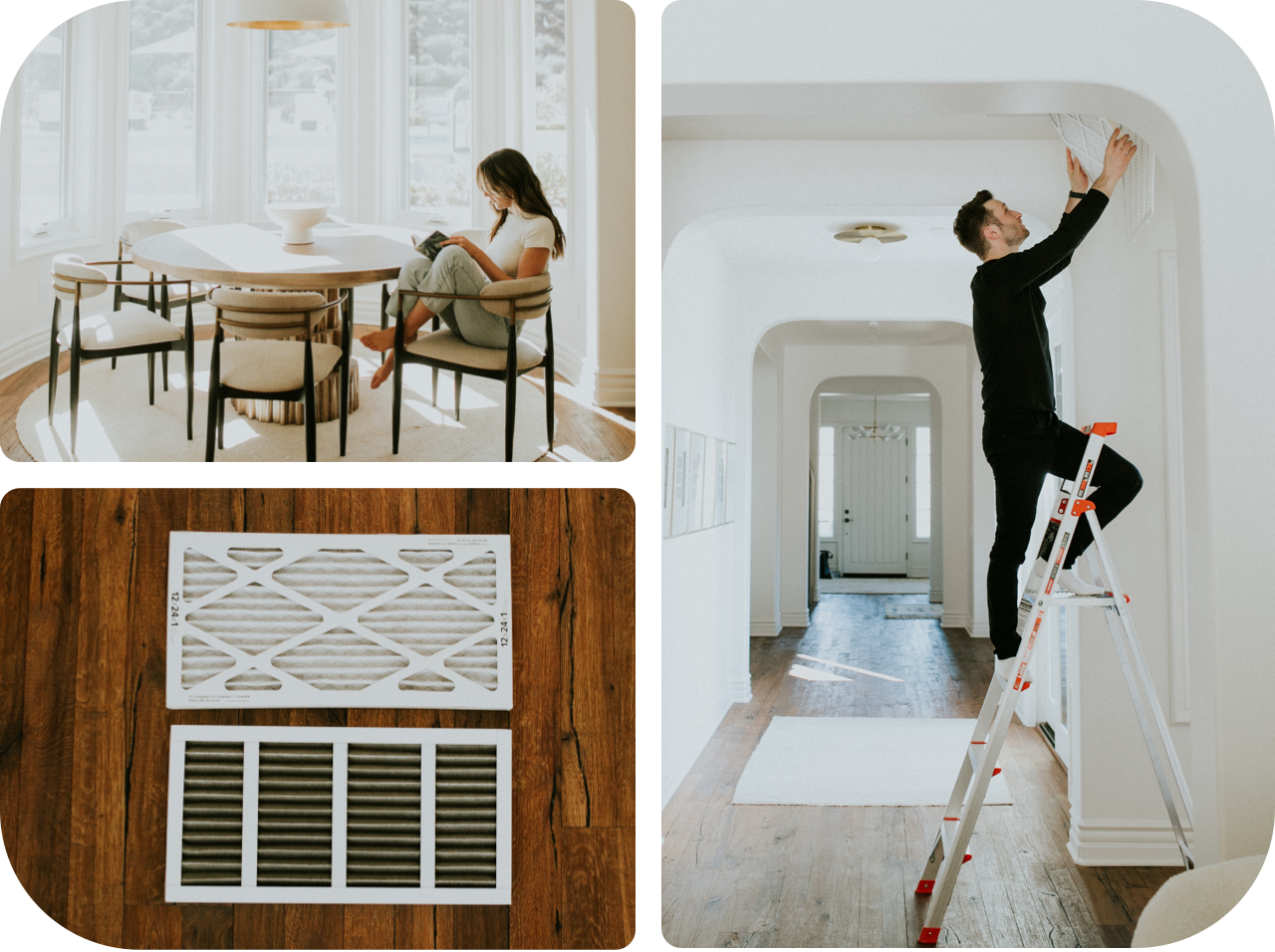 🌬 A breath of fresh air
Our filters include a patented design that allows for even pleat distribution and the highest Dust Holding Capacity in the residential space. With full media utilization and maximum airflow, you can count on FilterMe to provide you with many breathes of fresh air!
Explore ➡️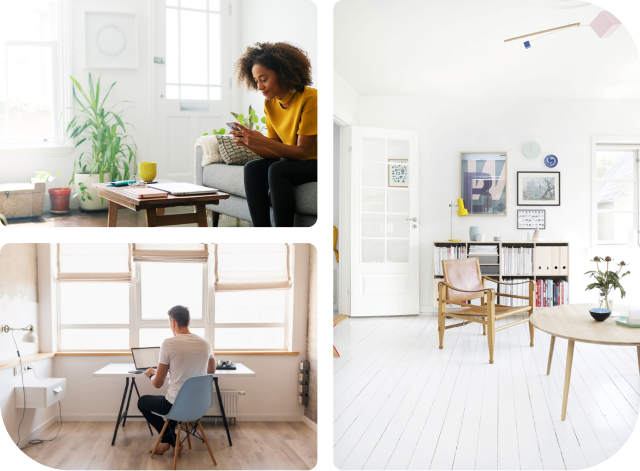 ⚕️Healthier indoor air
Our filters will capture small particles that can effect human health. Particles less than 10 micrometers, like mold, pollen and viruses, can penetrate deep into the lungs and even get into the blood stream. Long term exposure to these small particles can lead to major health problems like premature death in people with lung and heart disease, decreased lung function, and even cancer!
Explore ➡️
Dust Trap

Higher Dust Holding Capacity: Most retail filters hold between 10-20 grams of dust before creating such high air pressures as to necessitate a changeout. The Dust Trap reaches the same levels of pressure at 50-60 grams of dust. The higher capacity means that there's much more margin for error, especially in dirty conditions, and perhaps more importantly it means you're typically changing the filter before the air pressure gets high enough to cause a spike in energy usage.

Dust Trap

Allergen Aid

Higher efficiency: To qualify as MERV 11, a filter must block at least 65% of small particles, 1-3 microns in size, while a MERV 8 filter only has to block 20%+ of this particle size. 1-3 micron particles, like viruses and bacteria, can penetrate deep into the lungs, so 3x higher efficiency on these particles is quite important. Higher efficiency will also better protect your HVAC equipment.

Allergen Aid

Virus Blocker

Highest Efficiency: This efficiency is recommended by most major health agencies in the wake of COVID for a good reason, it's the highest efficiency that delivers effective control of submicron particles. MERV 13 filters block 85%+ of 1-3 micron particles and 50%+ of particles 0.3-1 microns. Bacteria and viruses, including the virus that cause COVID-19, are typically carried by particles 0.5 microns and higher.

Virus Blocker